Irshad Khan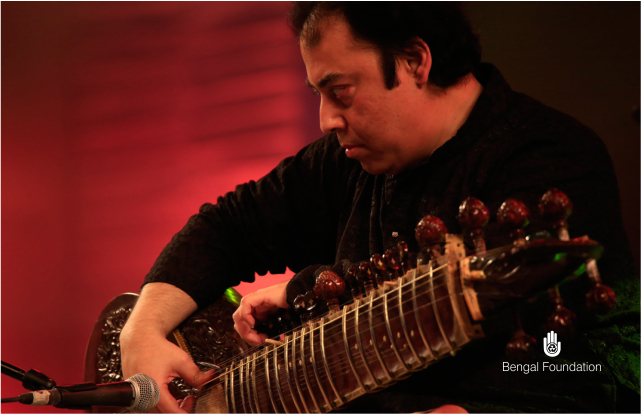 Based in Mississauga, Ontario, Canada, Irshad Khan is internationally recognised as an exceptional sitar player and a prominent surbahar exponent of his generation. He is the second son of Indian sitar and surbahar player and composer, Ustad Imrat Khan, and nephew to sitar maestro, Ustad Vilayat Khan.
Khan's individual stamp on both these instruments ascends from the distinctiveness of his technique and mental prowess. Having emerged as a child prodigy, he was the youngest solo artist to perform at one of the most prestigious international music festivals held in London, known as the Indian All Night Concert at the Proms.
Irshad Khan has performed in music festivals and conferences throughout North America, the EU, Russia, the Middle East, the Far East, and of course, India. He is also the founder/president of Universal Academy for Musicians, based in Mississauga and Mumbai.