Pandit Ulhas Kashalkar Awarded with the Tansen Samman 2017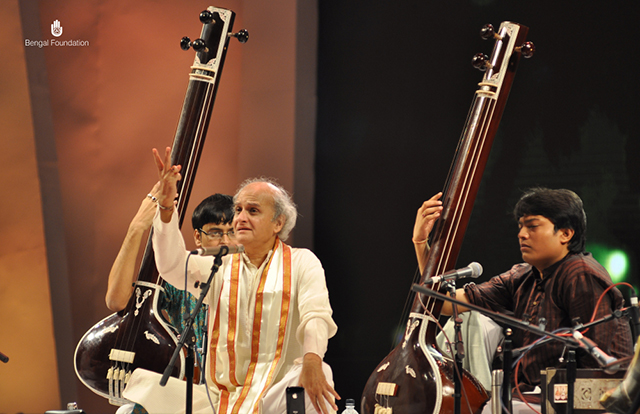 We would like to congratulate Pandit Ulhas Kashalkar on being awarded with the prestigious National Tansen Samman by the Government of Madhya Pradesh for his contributions to the realm of classical music. The award giving ceremony will be held on 22 December 2017, at the Tansen Sangeet Samaroh in Gwalior, Madhya Pradesh, India.
Pandit Ulhas Kashalkar is an acclaimed vocalist from India. He was born into a family of musicians. His father, N D Kashalkar, a musician in his own right, initiated him into Indian classical music. He also received training from great masters such as Pandit Ram Marathe and Pandit Gajananbua Joshi. Today, Kashalkar is considered to be a representative of the Gwalior, Jaipur and Agra Gharana. He has toured extensively around the world and participated in various music festivals in India and abroad. Kashalkar is a recipient of several awards, among them the prestigious Padma Shree, Sangeet Natak Academy Award, Pt. Basavraj Rajguru Puraskar, Pt. Mallikarjun Mansur Puraskar, Pt. Ram Marathe Puraskar, and Hanumant Award. He has been a Guru at the ITC Sangeet Research Academy for nearly twenty years and is presently the Principal and Guru of the Bengal Parampara Sangeetalaya, in Dhaka.